An update: Just got a limited number of discount codes for this blog readers. The first few to email me will get 30% discount, in addition to the early bird rate!!
Following the
great success
of the
first GraphLab workshop
, we have started to organize this year event, in July at the bay area. To remind you, last year we wanted to organize a 15-20 people event, which eventually got a participation of 300+ researchers from 100+ companies.
The main aim of this year workshop is to bring together top researchers from academia, as well as top data scientists from industry with the special focus of large scale machine learning on sparse graphs.
The event will take place Monday July 1st, 2013 in San Francisco. Early bird registration is now open!
Preliminary agenda
A (preliminary) list of our program committee:
Deepak Agarwal, LinkedIn
John Mark Agosta, Toyota InfoTechnology Center USA
Alex Averbuch, Neo4j
Eric Bieschke, Pandora Internet Radio
Jim Blomo, Yelp!
Mauricio Breterniz, AMD
Matthias Broecheler, Auerelius
Igor Carron, Nuit Blanche & Space Engineering Research Center
Avery Ching, Facebook
Jike Chong, CMU SV Campus
Brad Cox, Technica Corporation
Yogesh Dalal, Ebay
Ranjit Desai, Adobe
Ted Dunning, MapR
Michael Draugelis, Lockheed Martin Corporation
Frank Elliot, Opera Solutions
Baldo Faieta, Adobe
Hulya Emir-Farinas, Greenplum
Carlos Guestrin, University of Washington
Andy Harbick, Rosetta Stone
Tamir Hazan, Toyota Technical Institute Chicago
Steven Hillion, Alpine Data Labs
Nilesh Jain, Intel Labs
Lee Jones, Cisco
Nick Kolegraff, Rackspace
Edo Libery, Yahoo! Labs
Ben Lorica, O'Reilly
Michael Mahoney, Stanford
Norbert Martinez

, Sparsity Technologies

Charles Martin, Gerson Lehman Group
Vahab Mirrokni, Google Research
Ash Munshi, Knobout Inc.
Jan Neumann, Comcast
Andrew Nystrom, Thomson Reuters
Josep Lluís Larriba Pey, Univirsitat Politecnica De Catalunya
Nikolaos Vasiloglou II, Ismion
Udi Weinsberg, Technicolor Labs
Joel Welling, Pittsburgh Supercomputing Center
Ted Willke, Intel Labs
Josh Wills, Cloudera
Joshua Vogelstein, Duke
Lei Tang, Walmart Labs
Bryan Tompson, Systap
Tao Ye, Pandora Internet Radio
Nezih Yigitbasi, Intel Labs
A preliminary list of our sponsors: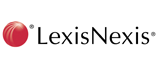 The GraphLab workshop is co-sponsored by the
Linked Data Benchmark Council (LDBC)
, a new EU FP7 project that aims to establish industry cooperation on graph database benchmarks, benchmark practices and benchmark results. A recommended event is the
SIGMOD GRADES workshop
, June 23rd in NY.